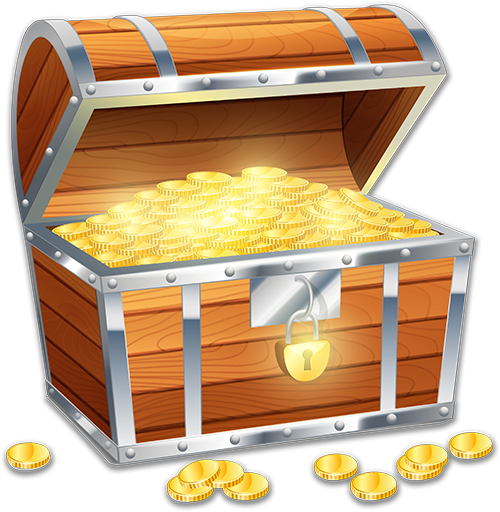 Unique gifts and unusual treasures
in an environment waiting to be explored.
Treasure City is Central Minnesota's largest gift and souvenir shop, located on Highway 10 in Royalton, about 1½ hours north of the Twin Cities.  Treasure City has been in business over fifty years and has become a Minnesota icon.
Treasure City truly has something for everyone!  Take a picture with Pirate Pete and check out the 200# man-eating clam.  You'll find an amazing selection of Minnetonka moccasins and sandals, gifts, souvenirs, toys, and games, including many unique treasures that aren't available elsewhere.  Huge inventories of fireworks (year round) and pirate items are also available.
Exploring Minnesota stated, "Treasure City is a must-see place in your travels." Jason Davis of KSTP's On The Road said, "If Treasure City doesn't have it, you don't need it.  You really need to see it to believe it!" First-time visitors frequently say, "Oh, my gosh! I can't believe this." The whole family will enjoy Treasure City.
Free coffee and cookies, ice and ice water, picnic tables, and clean restrooms are always available for your convenience.  We look forward to your visit!
I love stopping here. They have an amazing selection of knickknacks and little trinkets (gifts).
This has been a favorite of mine since I was a kid. I buy Minnesota native semi- precious stones here for my art work. Great folks, great place!
Great little shop full of treasures!! Great for the kids to get out and stretch their legs:-)
Always fun items! Have to stop and see what's there!
Lovely people run the place and work to bring a smile to your face.
This place is about what I expected, but with the amount of knicknacks in there I was impressed by the tidiness of the store, and the bathroom was immaculate. Proprietors are super nice folks too.
This place is great! No where else can I get extremely cheap things for extremely expensive!